By Judy Gray, World Neighbours Canada director,
Despite the insecurity in Burkina Faso a great deal was accomplished by our partner organization APDC and the communities they work with. At a glance, here are just some of the activities and sessions that have taken place during the past year:
The development (adding stone bunds to undeveloped land) and planting of 186 hectares of land by 72 people including 16 women and 56 men. In this activity, women's participation has increased significantly compared to previous years.
The development and planting of 3 hectares of lowland terrain with rice, in the village of Kpentouangou. 74 people including 67 women participated in this activity.
This result of the above is a big step forward in terms of access to resources (land) by women and a significant improvement in the gender equality domain.
The functioning of 6 vegetable gardens, including 2 new ones, which produced fresh vegetables, allowing for improved nutrition of children aged 6-59 months and pregnant and nursing women in those villages. Furthermore, the women have increased and diversified their income through the sale of excess vegetables grown.
23 women's groups planted sweet potato and moringa cuttings in order to minimize malnutrition. Both of these plants are rich in vitamins and grow well in the Sahel, with limited water supply.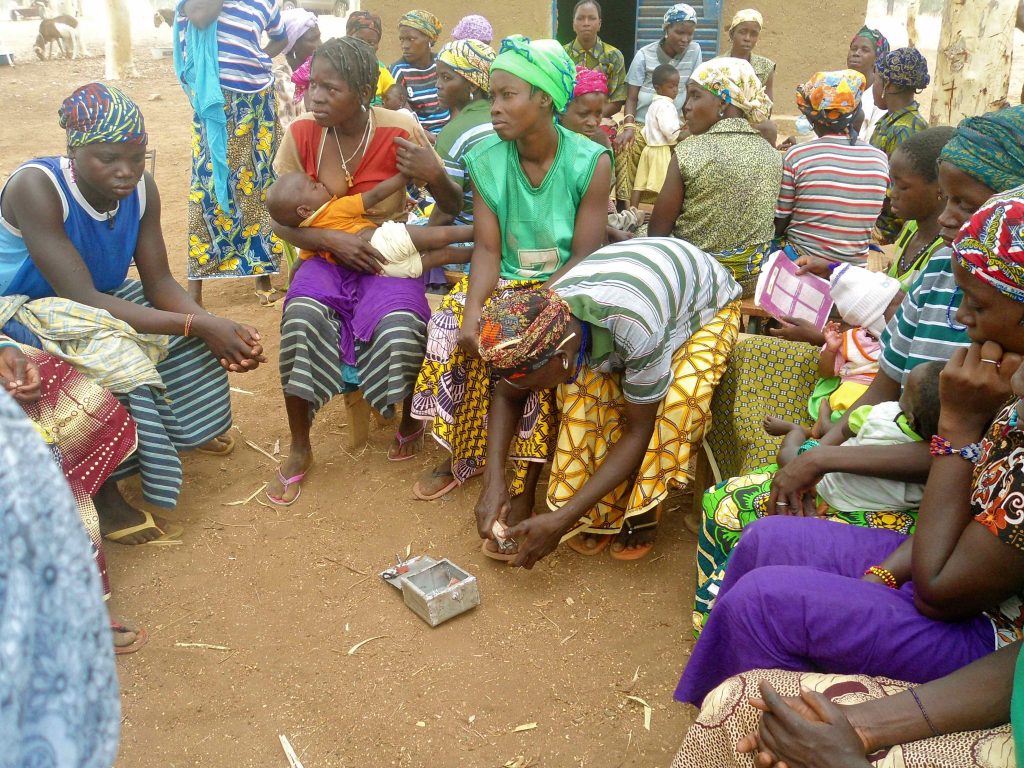 The dynamisation and functioning of 27 savings and credit groups which include 702 women. This enabled these women to mobilize a total of 5,436,850 West African francs (about $12,000 or approximately $17 per participant) to grant small loans to those in need and provide a means for the women to solve problems. (This seemingly small amount of money is critical to giving a woman some independence and the opportunity to solve a problem herself without needing her husband's aid or permission.)
33 outdoor video projection sessions on gender and rights, gender and nutrition, gender and family planning strengthened the knowledge of 3,741 people in the 18 villages covered by the project. This will undoubtedly contribute to increased gender equity in the villages.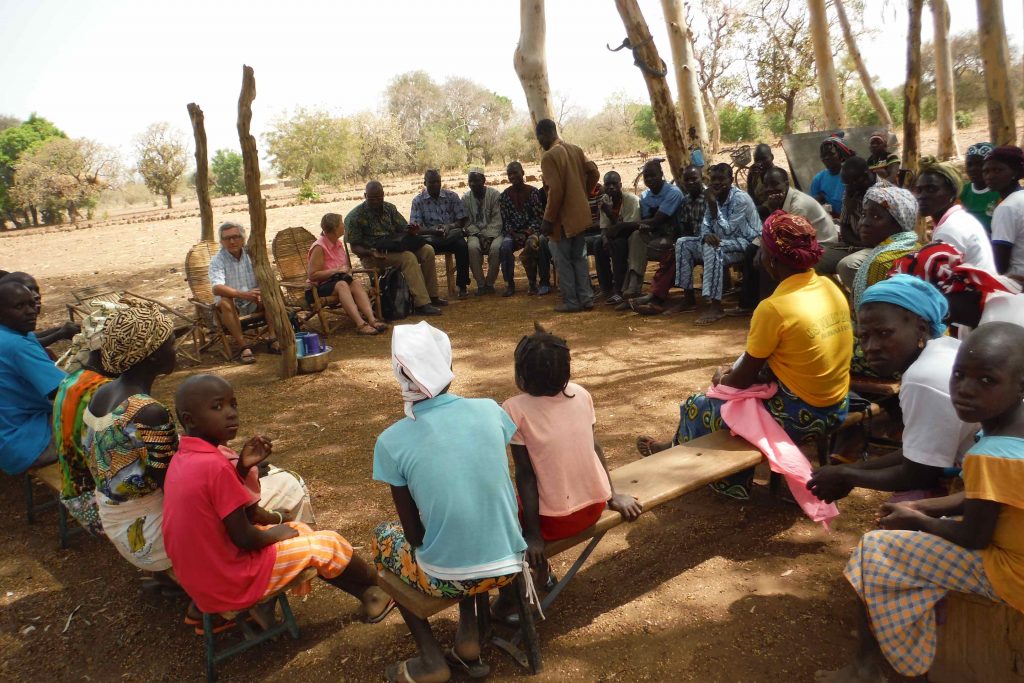 The training and retraining of 75 leaders (40 women and 35 men) on gender and women's rights in 14 villages to continue to strengthen and improve gender equity.