Photos and article by Dale Dodge
One of the delays to our toilet projects in Nepal was that the 2015 earthquake had destroyed numerous homes and there was no point in building toilets if the homes had not been rebuilt yet. Due to international generosity there was money to rebuild, however, that was severely delayed as the Nepalese government wanted to ensure the new homes could withstand another earthquake, so they put out a call for earthquake resistant designs for the new homes. Traditionally, homes are built of brick and mud which is inexpensive, but not earthquake resistant.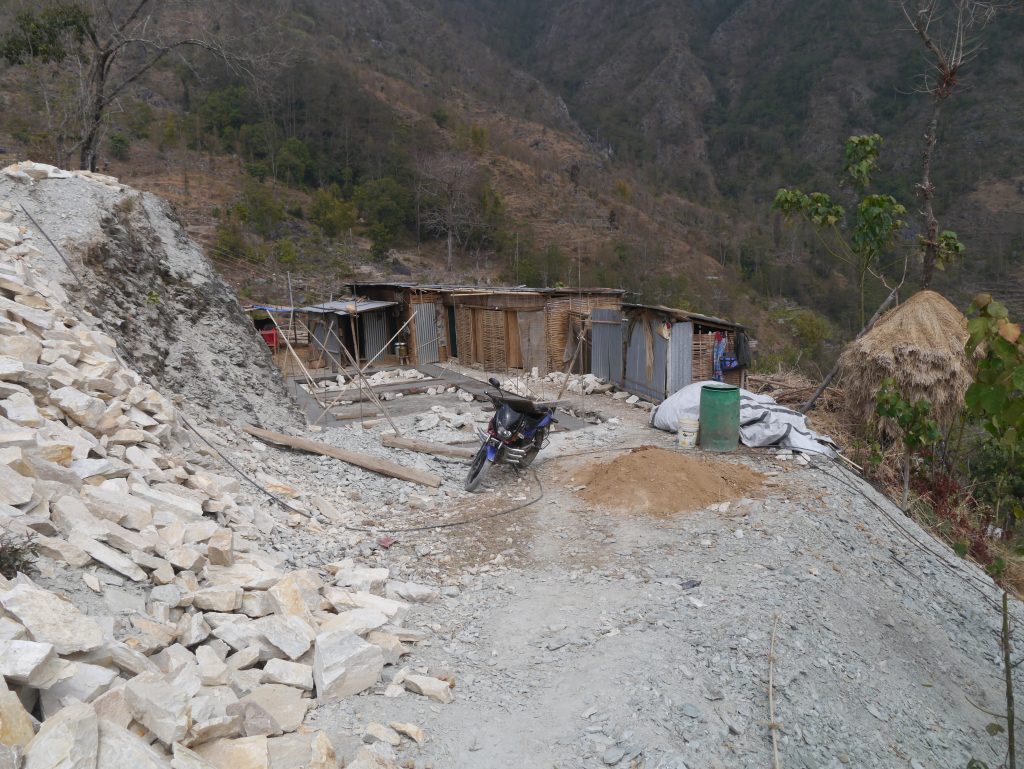 Building is now underway. The government has a plan in which villagers will get an initial amount of money to start building a government certified, earthquake resistant structure.  If the villager plans to simply build another brick and mud structure, there is no funding.
There are two types of structures allowed which qualify for funding.  If the structure is one story, then there will be a cement floor and foundation, followed by walls that can be made of brick and mud to a height of about 24 inches.  This short wall is then covered either with a layer of wood or a layer of concrete about 3 inches thick – a slip layer.  The wall is then built another 24 inches with brick and another slip panel is added.  The walls look to be about 6 feet high in total, with another slip panel on the top of the wall.  And the roof is corrugated, usually blue, metal – much lighter than the slate that was used before.
If the planned building is more than one storey, then the whole building must be built of cement or cement block, with rebar on the corners and in the walls.
After a certain amount of construction, an inspector will give the ok for the villager to then get another installment of his funding, and a final installment is given upon completion.
When one sees the extent of the damage due to the earthquake, it is safe to assume that the rebuilding will take years.  But is has started, and there is a plan, and the end result looks to be much better than what was there before.
0