World Neighbours Canada is very excited to announce that Charles Tankoano, Executive Director of the NGO APDC (Association d'Appui à la Promotion du Développement durable des Communautés) – our partner NGO in Burkina Faso, will be in British Columbia this March and available to talk to schools, donors, and community groups about their work.
This will be the first time that World Neighbours has hosted a project partner from Burkina Faso. Mr. Tankoano speaks French but WNC members Judy and Peter Gray will be attending to assist with translation.
Mr. Tankoano will be traveling from Kamloops to Osoyoos and then on to Vancouver between March 12-17. This will be a great opportunity to hear about the successes and challenges of community development in rural Eastern Burkina Faso.
Burkina Faso is a landlocked country in West Africa, north of Ghana.  Called "Upper Volta" in colonial times, the country lies in the savanna and Sahel zones, the wide band of semi-arid grasslands with scattered trees that separates the Sahara from the forested areas to the south. World Neighbours Canada supports the burkinabé NGO, APDC, and it is this organization that organizes and implements the project activities.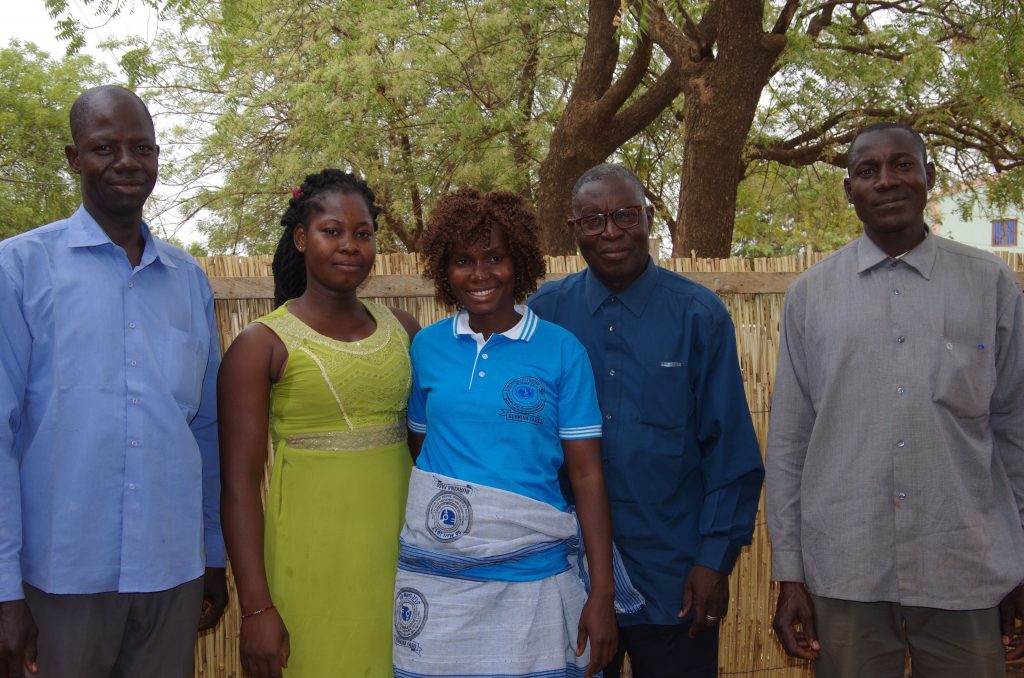 APDC has experienced great success by using the empowerment of women as a starting point for community development.  This begins with motivation and training of women in maternal health and child nutrition.  In addition, APDC encourages the women to participate in State organized training sessions in literacy and numeracy.  Women are encouraged to form savings and credit groups, and use or borrow from these funds to engage in income generation activities. Villagers are now growing more vegetables and learning how to care for livestock such as goats and sheep. Since 2008, the program has slowly expanded and now includes 18 villages in the Fada region.
Currently, funding for the activities is being provided, in large part, by Global Affairs Canada (GAC) as part of the Canadian government's initiatives for improved Maternal, Newborn and Child Health in developing countries. These initiatives will contribute to the reduction of mortality and morbidity, especially in mothers and infants, and also to improving nutrition and development of young children. The current funding grant from GAC covers the period March 2016 to the end of March 2020.
To arrange for Mr. Tankoano to talk to your organization please contact Judy Gray by email at peterjudy1352@gmail.com.