posted by Judy Gray, WNC director,  with information from an article in The Straits Times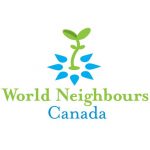 During a recent perusing of news items from a variety of media sources, an article in the Singapore Straits Times, about terrorist activity in West Africa caught my husband's eye. After our recent, and extremely rewarding trips to Burkina Faso, any article that mentions Burkina is of especial interest to us. Though security in the country is not a paramount issue at this time, we certainly hear our partner NGO (APDC) staff mention the threat that exists if one were to travel to border areas – especially anywhere near the border with Mali. Fortunately, our project work seems to be in a safe part of the country. Nevertheless, the following article reminds us of the concern that the Burkinabe people face with respect to terrorists who may infiltrate their country wishing to disturb the peace and religious tolerance of the citizens and certainly an atmosphere that we have experienced. Read on, to learn more ….     "Before Ibrahim Malam Dicko became Burkina Faso's first-ever Islamist militant leader, his sermons were so popular that listeners thronged to the radio station that broadcast them to obtain the recordings.
Today, the mosque in northern Djibo province where the slight, unimposing man used to preach is closed, and the mud-brick walls of his village's school are riddled with bullet holes. Hundreds of people have fled as soldiers hunt the West African nation's most-wanted man, who is known as Malam, or teacher.
Dicko's transformation from popular preacher to an advocate of Islamist violence has dented Burkina Faso's reputation for religious tolerance and mirrors a wider trend in West Africa."
To read the entire article, click on the link:  http://www.straitstimes.com/world/africa/west-african-nations-take-action-as-extremism-worsens