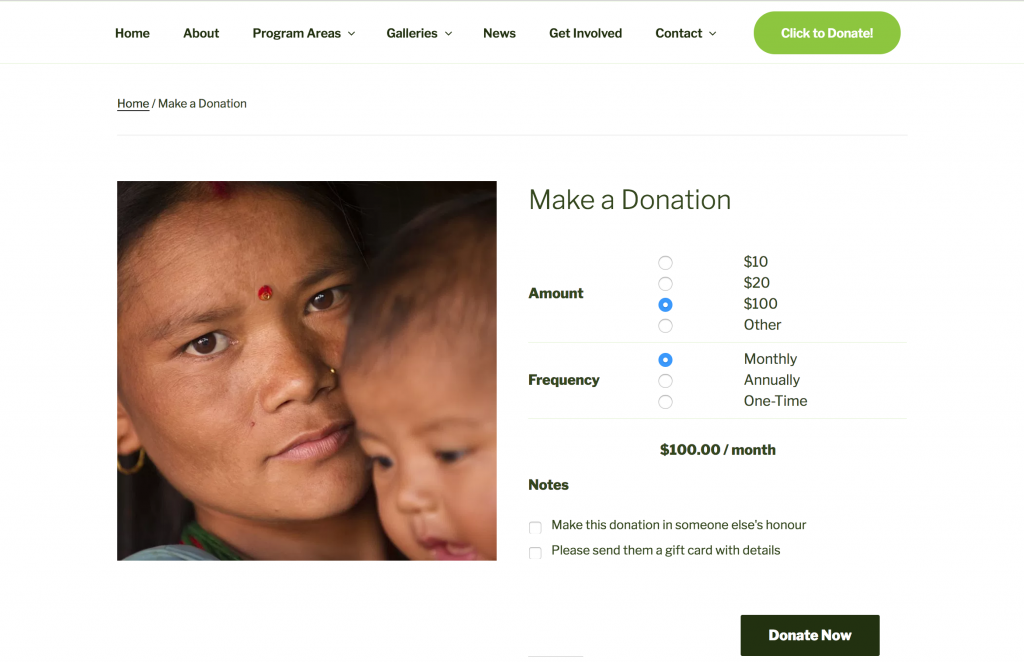 We are pleased to announce some new online donation options now available through our World Neighbours Canada website.
Now, you can visit and donate through our site, on our Donation page here.
Your donation can be made on a one-time basis, or on a recurring, on-going monthly or annual subscription basis! You can also re-visit at any time to change or cancel your scheduled donation.
World Neighbours Canada Society relies on public donations. 100% of your donation will go into the projects – we have no paid staff members and our group is run by volunteers (our modest administrative costs are covered by our directors).
We also receive funding from Global Affairs Canada (GAC) as part of the Canadian government's initiatives for improved Maternal, Newborn and Child Health in developing countries. More information about us here.
If you need any more information, please contact us any time!