The following is part of our series featuring the community participants in the various programs we support. It is through their hard, voluntary, work that leads to sustainable change in their community.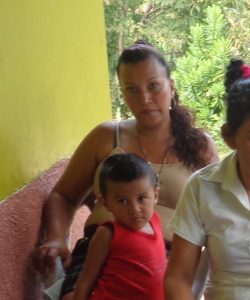 Milesi is a 29 year old leader in the community of Casas Nuevas, Honduras, where she takes part in domestic activities and, together with her husband, in agricultural activities.
In 2013 she learned of the work of Vecinos Honduras and the following year she began training in their methodology. In 2015 she trained in basic sanitation processes, improved stoves, infant nutrition, managing domestic animals, and responsible food preparation and consumption. In 2016 she volunteered in her community as a mother mentor where she helped children achieve adequate development and growth. She studied up to the seventh grade and she likes to collaborate with her neighbours to develop her community.