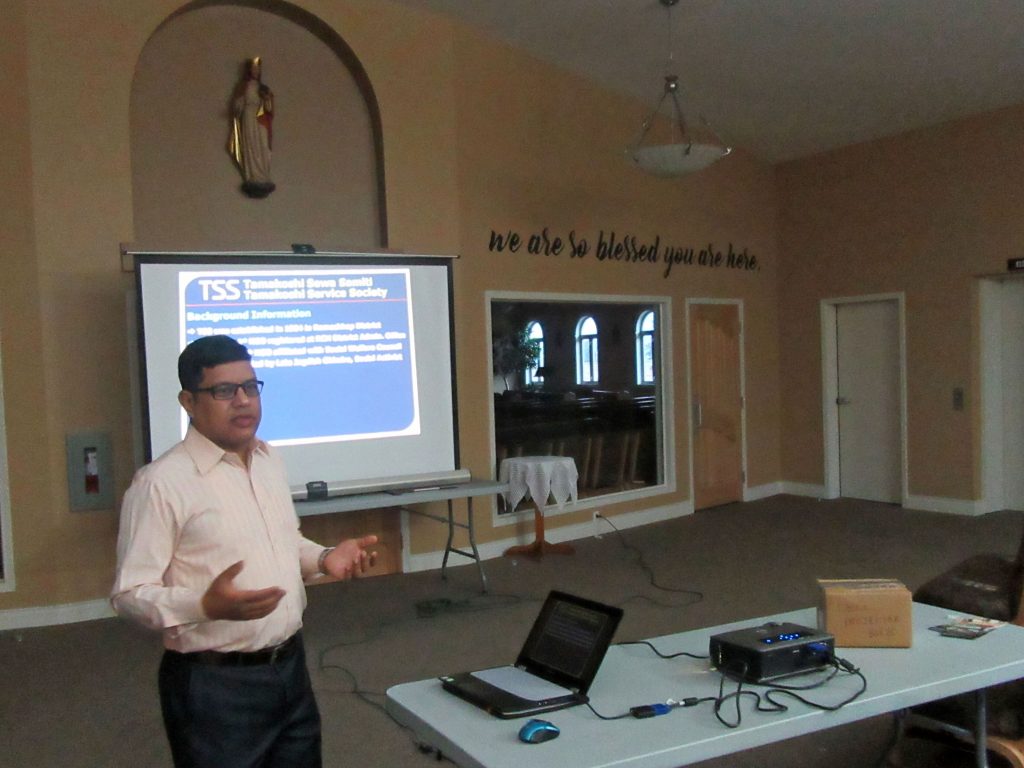 By Dale Dodge
One of the terms of the Global Affairs Canada (GAC) project that WNC is working through presently is that we have to visit the project sites during the project term, and the project partners have also to come to visit Canada.  The purpose of the visit to Canada is to get our partners to talk to Canadians about global issues, rural development issues, gender equity issues and project issues.  The most recent visit by representatives of our partner, Tamakoshi Sewa Sameti (TSS) did that in spades!
Suresh Shrestha, Executive Director of TSS, and Govinda Ghimire, Director on the TSS Board, spent 10 days in Canada and spoke to many different Canadians in many different places.  Let me list the groups:
Rotary Clubs – in Aldergrove, Oliver and Kamloops – all supporters of our GAC project
 Community groups – in Aldergrove, Cawsten, Oliver, Vernon, Kamloops and Vancouver twice – all 'town hall' type meetings with 20 – 30 people each time
 Schools – in Kamloops – all others were closed for Spring Break
Universities – in Penticton – to builders at the Centre of Excellence in OUC who were interested in the water project and in the earthquake 'proof' buildings being built in the past 4 years since the major earthquakes of 2015,

and in Kamloops, at TRU, to 60 nursing students studying International Health issues, and were most interested in water, sanitation and health issues

Oliver Sikh Temple – thanking them for the very generous donation the Temple gave to our one time Earthquake Appeal in 2015.
It was a very busy 10 days, but these two fellows never stopped smiling and were wonderful ambassadors for WNC, for TSS and for Nepal.